About KIV
Changing the World with a Smile
About NIA
About KIV

About NIA

Current tab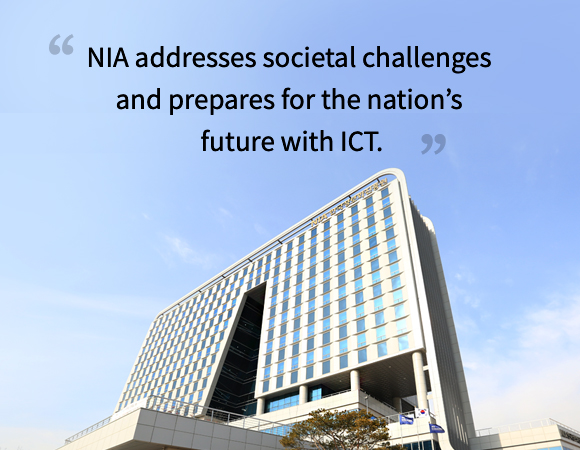 "NIA addresses societal challenges and prepares for the nation's future with ICT."
The 4th Industrial Revolution has ushered in the era of intelligent information society where digital innovation shapes our politics, economy, society, and culture.
Advanced economies are using intelligent information technologies to gain competitiveness on the international stage, address societal problems, and create new growth engines.

National Information Society Agency (NIA) is a statutory agency under the Ministry of Science and ICT, charged with collecting strategical information for national informatization. It has served as the control tower for national CTO and CIO tasks for the past three decades with its years of experience and informatization know-hows. NIA is committed to constructing an intelligent information society by harnessing Korea's leading 4IR technologies.